Stars, angels
and animals
are drawn onto an approx. 3-4 mm thick piece of plywood and then cut out with a saw. The sharp edges should be sanded and rounded off with sandpaper. A small hole for the thread should be made with a small hand drill. To finish, the stars, angels or animals can be painted or simply left in their natural form. They are then ready to hang on the Christmas tree.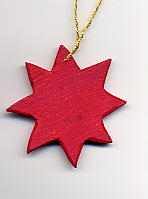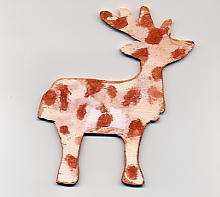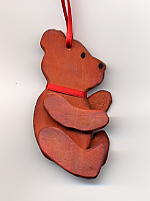 Christmas gnomes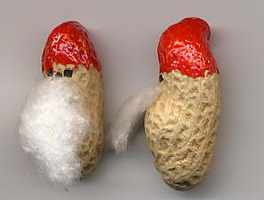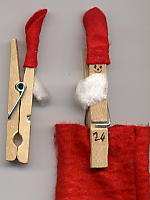 Little Christmas gnomes can be made from peanuts and
cotton wool
using a felt tip pen. You could even make an advent calendar with 24 little sacks held in place with a clothes peg and decorated with a Christmas gnome. A piece of felt can be used as a hat, a bit of cotton wool for the beard and a face should be drawn on with a felt tip pen. For the advent calendar, you will require 24 little felt bags with a treat inside.